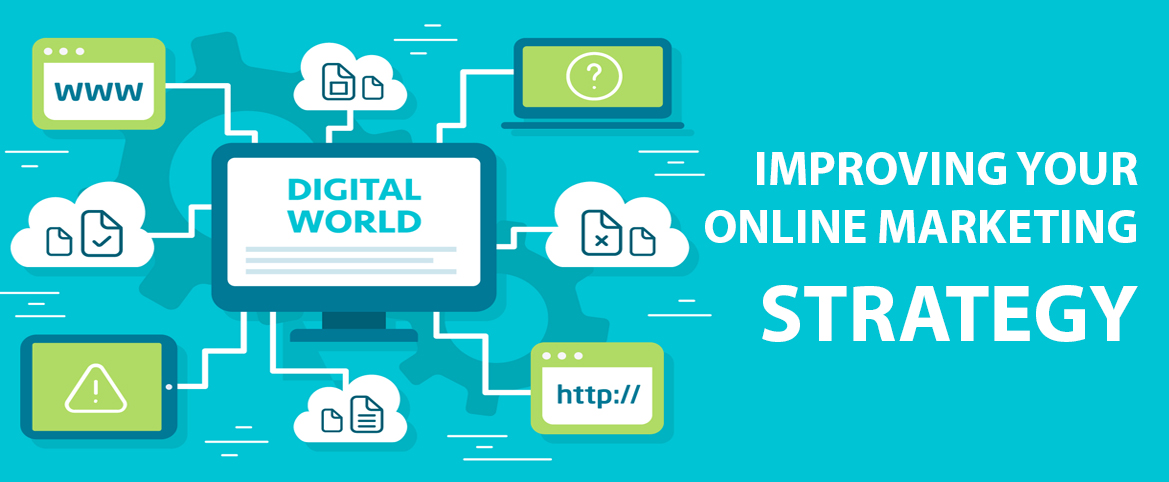 Online marketing has come a long way since the early 90s when money spent on advertising began to increase. Business should already know or already have in place a strategic plan to market online, not understanding the best way to drive your business forward can really hurt your chances of achievement. These few steps will guide you through the process of online marketing to not only reunited with returning customers but also to attract new customers.
Consultation If you are someone that has a keen understanding of what it takes to achieve certain goals with a strategic marketing plan that's great! But those of us who are still struggling to increase their visibility online its best to hire a company or ask an expert.
Website Design A recent survey done in 2016 shows that 54 percent currently have a website and 46 percent do not have an online presence. You will not believe how many times we have been approached by customers to improve their business online without a website or any sort of online presence. No matter how much time and money you invest in strategic development if your website isn't clean, easy to read or lacking the interest of visitors, you are still going to lose customers. Having a website that is mobile friendly, up to date and interesting should be your key focus.
Search engine optimization (SEO) Search engine optimization is a process in which we optimized your website to be visible on search engine results. This process utilizes keywords based on the services related to your business and provides leads and search results to your website by individuals searching for such services.
Use of email marketing Creating an email and sending it to customers is not what an email marketing plan is. First you need to know whether they have already subscribed to your mailing list if they are not already your client's. Make sure not to spam your customers and follow the rules enforced by CASL if you are a Canadian base business. You will need to consider the use of email software which we already provide for many of our clients that require monthly daily or weekly newsletter campaigns. Each email has to be personalized for each customer with a personalized campaign and most of all understanding your customers will benefit in building a strategic campaign.
Opt-in Email list Use of opt-in email list method lets your visitors subscribe to receive emails and updates. This allows you to expand your list of customers and client's.
Online Blog Having a blog on your website can significantly increase your search engine strategy by adding new posts and keywords. A blog is a way in which you can communicate your experience with the digital audience and provide advice and share a bit of information with your customers while building a long lasting trust.
Incentive and Giveaways Customer love Giveaways, Don't you? Giving incentive for customers who refer your business or product can have a significant spike in sales. Use tools such as Clicktotweet will help you track your tweets.
Press Releases Writing Press releases can attract potential readers and customers in a much formal setting. This attracts newspapers, blogs, or other media services to see your information and write posts about your company.
News and articles A way to gain more trust in your business is by writing articles and publishing content in location that customers trust. Having your company and information listed in other locations on the web can help you grow your company and business. If you need an expert to handle you online marketing strategy or build one for you business you can always call Enveos.