Earn Money While you Drive
Get paid for simply putting a Decal of our company name on your car. The service is complete FREE, without any cost to you. We are paying you for advertising for us. Enveos believes in paying you, your friends, your neighbours and anyone else you want to invite. We are here to direct advertising money back into your wallet, and therefore, your community.
HOW MUCH WILL YOU PAY ME?
It depends on what advertising is offered in your area.
You can make $30 per 6 months, or $60 per year.
As long as you have the sticker(s) on your car for at least 6 months, we put money in your pocket for your hard work. It's never been so easy to make money without extra work. We pay you for placing out decal/stickers on your car, truck, SUV or whatever gets you around. Make money for driving, for years to come.
Sign up for free and begin your Affiliate income stream.
Some Conditions apply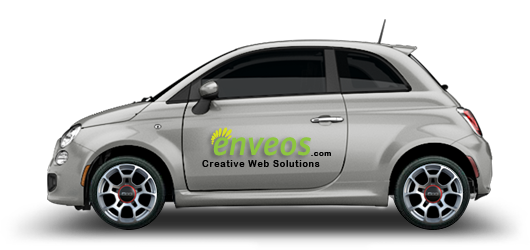 A dedicated team of Affiliate specialists are available to assist you.