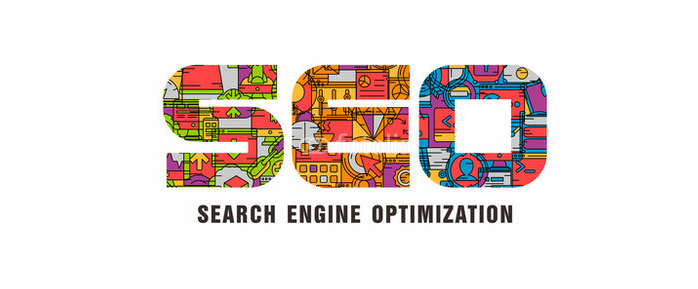 Growth of a Business online depending on implementing basic (SEO) Search engine optimization methods to reaching out to potential clients. Over past years of us continually progressing business with SEO methods we've seems many misinformation about SEO strategies due the lack of high level consulting. We come across corporations and even small business that used SEO services advertised online such as Kijiji, craigslist who is most cases outsource work to international, the invest might be a feasible but in the long run you are penalized and black listed as result of inexperienced SEO tactics. Let these simple tips help you make the right choice for your business.
Commit to the SEO process. If you think that SEO is a one-time event and if anyone says it is, you might want to think twice on that company or freelancer. SEO tactics changes over time and what you did this year may not work next year. SEO requires a long term commitment and if you are not ready to make that step in to investing, then do not start a SEO campaign.
Be very patient.SEO strategy requires patient's and isn't based on instant results. Results from campaigns take months and if you are just getting acquainted to online business the logger it may take.
Ask a lot of questions when hiring an SEO company.Asking the right questions will get you the right results. Get to know about the company's specific tactics and how it can benefit your business. Every business has its uniqueness and every SEO method should also. What was done for a construction company isn't the same for a beauty salon.
Become a student in your SEO campaign.If you are one of those SEO enthusiast who would rather control your business's SEO goals, luckily for you sites like this will help you out ( How To SEO )
Have web analytics in place.Set goals are a crucial factors in getting the results of SEO. Using Google analytics or other software on the web will let you track what's actually working and what's not.
Building a great website.Building your business online means having a great website that shows up on the first page of search results. If not, compare you site with other website and make it better. Includes a site map if you don't already have one with SEO friendly URL's for each of your pages, no mater if its done in WordPress, joomla or PHP. If your website URLs look like this ( mywebsitename.com/7464890 ) then you need to go back to the drawing board and make a few changes and make sure you website is not listed and spam. Proper way is to relate your URL's with the proper heading and insert keywords in between but don't overdo it.
Importance of keyword research.If you budget is tight and you are a tech savvy person you can do your own Keyword research by using tools like Google's AdWords Keyword Tool, which doesn't show exact numbers.
Create unique and fresh content.This is important for everyone and every website you build. Write your own description on content including ecommerce products, using the keyword will help to target actual word searchers, and make product pages that blow the competition away. Plus, retailer or not, great content is a great way to get inbound links.
Use of press releases Intelligently. Submitting your press releases tailored to your specific industry can be a great source of exposure. including getting links from trusted media web sites. Distributing releases online can be an effective link building tactic, and opens the door for exposure in news search sites.
Establish a blog. Search Engines love to follow blogs, specially blogs with unique and fresh content. Beyond that, there's no better way to join the conversations that are already taking place about your industry and/or company. Reading and commenting on other blogs can also increase your exposure.
Use social media wisely. If your business requires a traction of online users, spend some time joining the appropriate media communities to get your market out there. Most or every business should also be looking to make use of Twitter, Facebook, Instagram, Pinterest etc. Main thing to keep in mind is not to SPAM your followers and members. Be a contributing member and attract potential customers without annoy them.
Take advantage of search engines tools.Sign up for GoogleGoogle Webmaster Central, Bing Webmaster Tools and Yahoo Site Explorer to learn more about how the search engines see your site, including how many inbound links they're aware of.
Expand your traffic sources.If you are only a Google camping type of person that thinks driving 40%-80% traffic to your website is only you need then you need to stop and rethink your approach. Expand your horizon and use other methods combines such as Newsletters and other subscriber-based content to help you hold on to traffic/customers no matter what the search engines do. If you are looking to start a SEO campaign on your website email us with your requirements.